About Foundation Insurance & Risk Management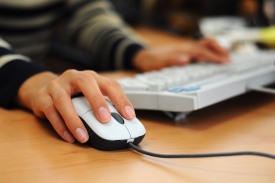 Foundation Insurance & Risk Management is an independent insurance agency in downtown Guthrie, Oklahoma. We serve clients all over the state of Oklahoma, and we provide solutions for auto, home, life and commercial insurance. We have carefully selected our carriers to provide the best mix of price, coverage and service.
Our goal is to serve our clients with honesty, and educate them about their insurance needs. We will never advise someone to purchase insurance they don't need, and we will never advise someone to switch away from their current plan if we can't put them in a better position. We do not consider ourselves in the sales industry, we consider ourselves insurance advisors.
We are dedicated to being the agency you can trust, and we are committed to giving you a positive experience with Foundation Insurance. So whether you're shopping for a new home, needing insurance for your business, or just want to see if you can save a little on your car insurance, you can call us for all your needs. You can reach us at 405-293-9355 or contact us through one of our quote forms, and we'll be happy to answer any of your insurance questions.