Guthrie, Oklahoma Landlord Insurance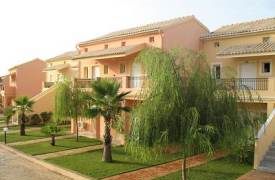 If you own an investment property in the Oklahoma area that you lease or plan to lease, then you should consider Landlord Insurance. Coverage can vary depending on the investment property itself and the lease agreement but your basic policy could be viewed as homeowners insurance for Landlords.
A basic Landlord Insurance policy will cover the structure itself and will typically also include general liability to cover accidents and injuries.
Landlord Insurance in Guthrie, Oklahoma
Foundation Insurance & Risk Management can help you evaluate your risks and build a policy that fits your needs. And, as an Independent Agency we have access to a number of the top Insurance Companies.
We can help with basic Landlord Insurance coverage in Oklahoma or, if your situation requires more, we can assist with additional coverage like:
Premises Liability Coverage
Umbrella Liability
Loss of Rent
Repair Cost
Other Structure
Contact us to find out more about landlord insurance in Guthrie, Oklahoma including the Crescent, Edmond, Oklahoma City, Perkins, and Yukon areas.